Many of us, the lucky ones who were able to afford them, have already returned from the summer holidays, but still have images of beautiful landscapes and moments of leisure in our eyes.
What would you say if we continued the holiday this year and took back the dream that viruses, banks, hackers and warmongers are trying to take away from us?
Wouldn't it be nice to work in smart-working on the beach, thanks to successful campaigns for our Youtube videos paid by cryptocurrencies?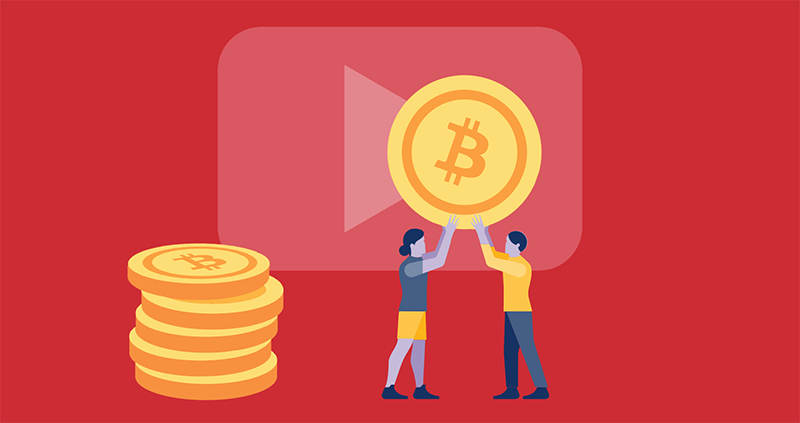 Only recently I understood how much a peer-to-peer payment system is able to bypass any traditional and non-traditional financial institution (banks, but also Paypal, Stripe, Sumup, etc.). This is totally revolutionary.
A revolution not in abstract terms, but with almost immediate effects on our lives.
Some advantages included in the payment with cryptocurrencies are easily imaginable: from confidentiality, which can reach complete anonymity, up to significant savings, given by the lack of bank intermediation fees.
Finally, it seems like a dream! A dream from which to restart our lives.
These were the reflections that led me to introduce on my site the possibility of making purchases through cryptocurrencies (although the credit cards option is still available there).
How to Buy Youtube Views and likes with cryptocurrencies
I have decided to reward those who follow me in this direction, as I hope you will too, with an automatic 20% DISCOUNT if you choose to buy Youtube views with Bitcoin or other cryptos. It will be added to all advantages already offered by these digital currencies.
IMPORTANT: to use cryptocurrencies it is not necessary to buy large quantities, nor to keep them inactive for a long time. Let's this to those who know the markets and their fluctuations. For the average user who wants to enjoy their immediate benefits in complete safety, it will be enough to convert the amount corresponding to the service you want, into Bitcoin or into another digital currency. One of the websites that make this operation easier is https://nexo.io where you just have to register with your name and email, without further identification procedures. Anyway there are many other sites.
In the meantime, I thank you for following me up here in these long arguments. The marketing experts recommend short communication, in this world that is increasingly in a hurry.
But I believe in human communication, peer-to-peer, as for cryptocurrencies 😉 and in the need to take back our time …
We can still enjoy some summer!