Description
Waiting Views for Youtube are a special kind of views suitable only for Live Streaming and for Première videos. Anyone can upload a video and turn on the Première option on the backend panel.
It will let you to pospone the publishing of your video and to create a debate with your fans. It is an excellent strategy to attract curiosity.
Waiting Views are also called Pre-Première Views. If you have a Première or a live stream video they are a must-have to show and get traffic there.
It works in this way: we send to your pre-video the quantity of visitors you need to wait the launch of your Première video.
You will see their amount on a counter named "waiting" as in the image below.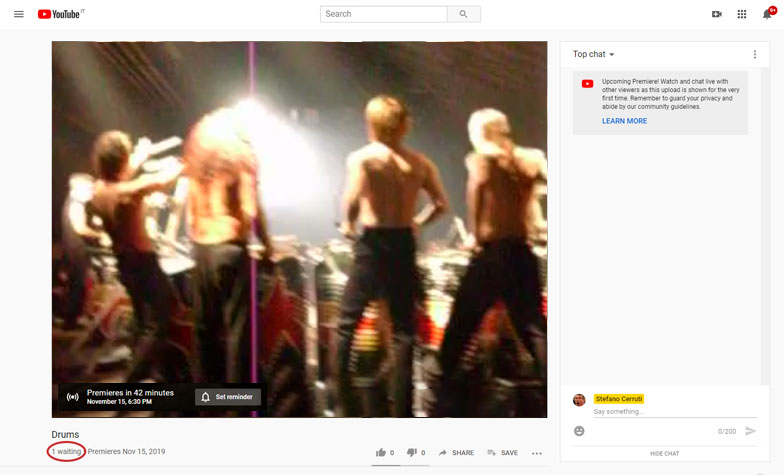 Note that the Waiting visitors we'll send you will turn into viewers if the premiere live will begin during the campaign span.
Our waiting viewers will be delivered only to the Pre-Premiere/Live-Streaming video BUT not to the offline recorded video. YouTube will not accept or calculate the waiting viewers as offline views of the recorded video.